Recapping the Rupert Thomson discussion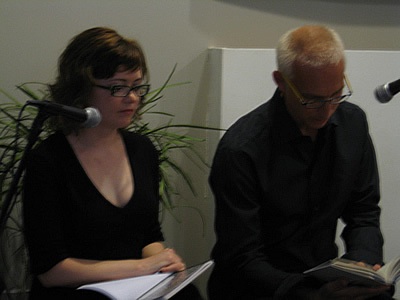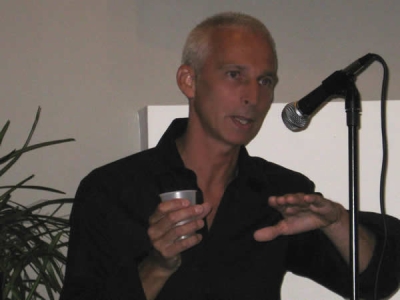 Many, many thanks to everyone who came out in the rain last Friday night to hear Rupert Thomson read from and discuss his latest novel, Death of a Murderer, at McNally Robinson.
He was charming and smart, and we had a nice crowd, at least 15% of whom — or should that be which? — were bloggers. Beforehand I met Matt Cheney and Jessica Stockton for the first time; afterward I stayed for nearly an hour talking with friends and with people I'd previously met only in email. Special thanks to E., who turned up despite being pregnant with twins.
Most of the evening is a blur to me now, but the lovely Zan of A Cup of Tea and a Wheat Penny has a good recap. Sounds like she's also suffering from Thomson fever. (I've been there, Zan. If you really want to wallow in the delicious obsessiveness of it all, I prescribe The Book of Revelation and an old mix of doomed-love songs.)
At the end of our talk, Rupert discussed a memoir he's writing about family estrangement. When his father died in the mid-80s, Rupert lived with the rest of his family — including two brothers, and one brother's wife and child — in one house, in Berlin, for a year.
The result of all this bonding? He hasn't talked to his stepmother or youngest brother for more than two decades.

If you couldn't make it out last week, listen to Leonard Lopate's interview with Thomson. Thanks to Maximus Clarke for the snaps.