Sarah Palin's Planet Earth different from yours, mine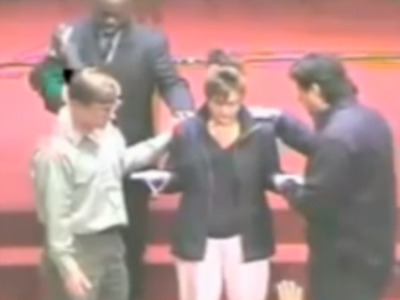 The Awl has published my examination of Sarah Palin's fundamentalist background — a background not entirely dissimilar to my own. I have a hunch about what she's up to with her new reality show, and it scares the hell of out me.
When Sarah Palin began shopping around a "Planet Earth-type" reality series based in Alaska earlier this month, the media responded with its usual gleeful incredulity: Caribou Barbie on a fishing boat! The former governor is reportedly seeking upwards of $1 million per episode, and, with Discovery and A&E interested in the project, she just might get it. Not only are her antics the best thing for Internet page views since Paris Hilton invented the no-panties dismount, they're TV ratings gold. Jimmy Fallon said it best, "Any reality show about Sarah Palin will have to compete with that other reality show about Sarah Palin: the news."

If you're among those speculating about Palin's intentions, I'm here to help. As a casualty of a tongues-speaking, faith-healing, demon-battling storefront church childhood, I keep track of Pentecostals and Charismatics the way some people stalk abusive exes, and I have a sick feeling that I can decode this new iteration of her mission for you.
It's long. If you're going to read the whole thing, you'll want to get yourself a cup of coffee or crack open a beer first.