Frank Lloyd Wright's Guggenheim turns fifty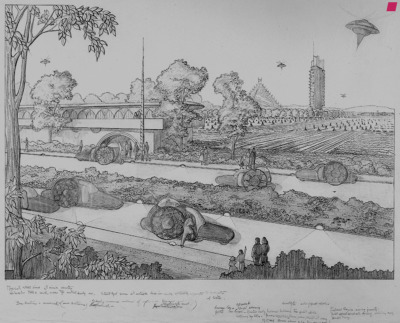 The Frank Lloyd Wright show celebrating the Guggenheim's 50th anniversary is more hagiography than critical evaluation, but it does offer a strong sense of the best and worst of his architecture, from the space-age hilltop homes and awesome corkscrew museum itself, to his sprawling and weirdly laid out suburban landscapes. To be fair, they'd be far easier to traverse in his futuristic taxi-copters (pictured at upper right in the drawing above).
Wright didn't care much for cities. He believed they'd disappear of their own accord. So imagine how he felt knowing that New York "master builder" (and reviled expressways architect) Robert Moses, his cousin by marriage, was the one who saw to it that Wright's single New York landmark was built. (Via.)
I never get tired of visiting the Guggenheim. If you haven't, try sitting at the top of the spiral sometime.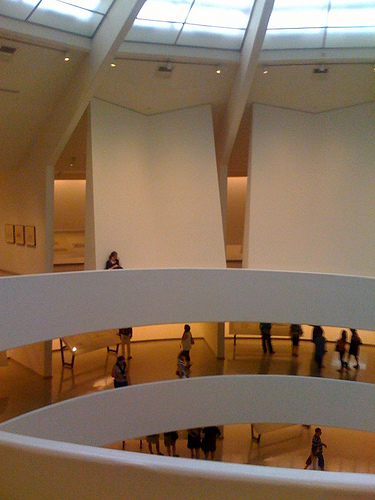 Max caught me (of course) checking my iPhone up there.