Eternal OUP disclosure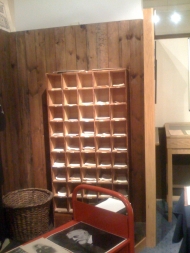 As you know if you're following along, earlier this month I attended the 80th anniversary celebration of the Oxford English Dictionary in Oxford, England.
Oxford University Press covered my airfare and lodging expenses.
Although I normally decline freebie offers from publishers as a matter of course, I accepted the press's invitation for several reasons.
Chief among them: I personally view the OED as an institution rather than your run-of-the-mill book. I'm a documented longtime admirer. And I wanted to see how the dictionary works up-close, especially now that it's gone electronic.
I'll make this disclosure from now on when I mention an OUP book, but please understand that I do this in the interest of avoiding the appearance of impropriety, and not because I believe the trip has affected or will affect the way I read or write about books published by the press.

My posts about the trip (so far) are here, here, here, and here.