Universal but utterly distinctive: Claire Keegan's stories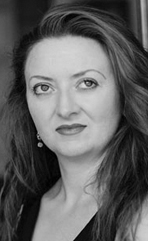 You wouldn't believe how difficult it was to write about Claire Keegan's marvelous Walk the Blue Fields without quoting the phrase "huge cock." (That's what the groom's brother has trouble stuffing back into his rented trousers, but I figured the stylebook would rather not know about it.)
My review appears in the New York Times Book Review this weekend. Here's an excerpt:
To assert the timelessness of a writer's work is to invite rebuttal a decade later. The history of literature is, after all, partly a history of trends. Even the language we use to talk about storytelling shifts from era to era. The critics of Flannery O'Connor's day, for instance, fixated on symbolism, and by this metric her stories — the most famous of which depicts a Bible salesman who steals a young woman's prosthesis when she tries to seduce him — were adjudged successful. Very well, the author said. "If you want to say that the wooden leg is a symbol, you can say that. But it is a wooden leg first, and as a wooden leg it is absolutely necessary to the story." She was right. These days only English teachers nearing retirement evaluate literature in terms of symbols, but O'Connor's stories remain finely etched, sardonic marvels in which details like the leg accumulate meaning as the action unfolds.

The Irish writer Claire Keegan has named O'Connor as an influence. While the stories in Keegan's new collection, "Walk the Blue Fields," are gentler than O'Connor's work, and deeper than Keegan's angrier and more obvious offerings in her first book, "Antarctica," the best of them display a similar attention to physical and emotional concreteness, whereby the two become blended and magnified.
Not only have I kept thinking about the title story since I filed the piece a couple months ago, but the creepingly sinister "The Parting Gift" unexpectedly introduced me to what has since become my favorite weekday breakfast: a sliced hard-boiled egg on toast, with a little salt and lots of pepper. Can't wait to eat it on cold winter mornings.