In which library science training beckons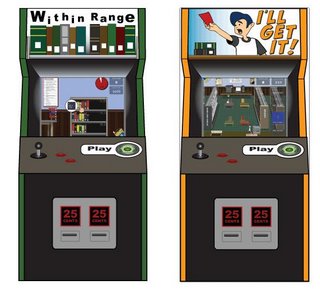 At work I'm tied up researching states' rules on nonresident partner withholding. "Sounds like a bowel problem," a friend said yesterday. Honestly, at this point, it kind of feels like one, too.
If you're looking for diversion, I'm fresh out. But the Urbane Librarian, a friend who works at the main branch of the Queens Library out in Jamaica, points me to a couple reference desk games.
The one that's really interesting is "I'll Get It!" If you take away my programming, disciplinary, collection development, community outreach, and weeding responsibilities, this is actually a pretty good simulation of the workday of the reference librarian.