The life, death, and mythmaking of Romain Gary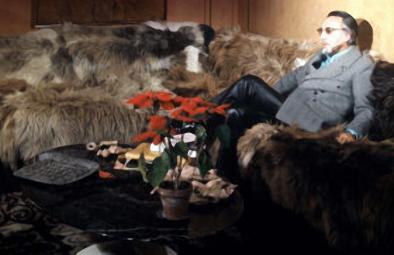 As the 2007 Prix Goncourt announcement draws nigh, Emma Garman considers the tragic but exciting life of Romain Gary, the only writer to win the prestigious French literary award twice.
On December 2nd, 1980, Romain Gary lay down in his Paris apartment, a synagogue-size menorah at the foot of the bed, and put a .38 caliber Smith and Wesson in his mouth. Seconds later, the life of one of France's most celebrated and prolific novelists — a decorated war hero, globe-trotting diplomat, and notorious lothario — was over. But this was more than suicide: It was the final act of mythmaking from a man preoccupied, above all, with manipulating the people and events in his life almost as deftly as those in his books.

"Immortal," remarks Jeannot, the dictionary-obsessed narrator of King Solomon (1979) and one of Gary's final alter egos. "There's a word that always gives me pleasure." The same sentiment is expressed more darkly in the autobiographical Promise at Dawn (1960): "The real tragedy is that there is no devil to buy your soul."

Faustian collaboration being unavailable, Gary did the next best thing: He orchestrated the end of his life and its aftermath, leaving behind a note and instructions for the publication of The Life and Death of Émile Ajar, a confession of authorial subterfuge that revealed that the fêted young author Émile Ajar, recipient of the 1975 Prix Goncourt, was in fact Romain Gary, an out-of-vogue writer who had won the same illustrious prize 19 years earlier. With one bullet, French literature had lost two greats.