From Newbury with Love, through the Iron Curtain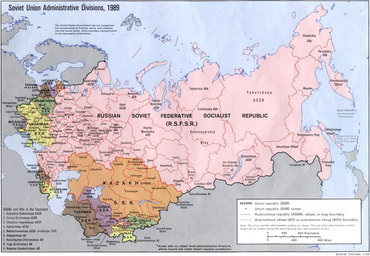 Marina Aidova was a young girl when her father, Slava, was imprisoned for plotting to set up a printing press. While he served time in one of the U.S.S.R.'s most notorious camps, Marina and her mother, Lera, were very much alone.
Lera's coworkers left rooms when she entered. Neighbors crossed the street to avoid her. Even old friends were afraid to fraternize with the family lest they too be put under surveillance.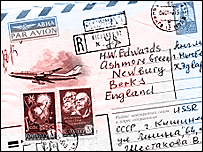 The Aidovs' only company arrived in June 1971, in the form of letters from an English antiquarian bookseller, Harold Edwards, and his wife Olive. Harold selected Marina from an Amnesty International list of children of political dissidents both because her birthday was the day before his and because of his lifelong fascination with Russian literature and culture.
The correspondence began in July 1971 with a postcard that read only: "With love from Newbury. Berks. England. Harold and Olive."

A good third of the letters and packages that followed were delayed for weeks or months, or never received. But over the years the families exchanged clothes, food, and books, remembered birthdays, and debated that age-old question: Tolstoy, or Dostoevsky? (Dostoevsky.)
The formality of the exchanges (collected in the forthcoming From Newbury with Love), and all the things that are left unsaid, evoke the Cold War era in much the same way that the adolescent preoccupations recorded in Anne Frank's diary gain poignancy once the reader understands that the "Young Girl" of the title never gets to become a woman. But unlike Anne Frank, Marina is alive today. And she attributes her career as an English translator largely to the correspondence with Harold and Olive.

From Newbury with Love (Melville House) appears early next month. The book was published in the U.K. — see "Write back in the USSR" — last fall.
See also current Amnesty International letter-writing campaigns, which include "Justice for Anna Politkovskaya" and "Safeguard freedom of expression in Russia." The "2007 Greetings Card Campaign" begins in November.