Stuff from me, in the mail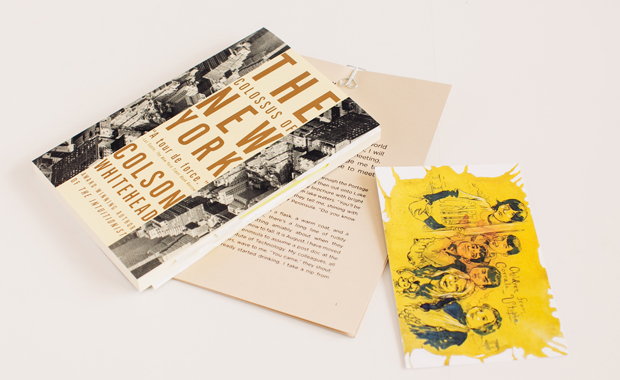 Putting together packages for Quarterly Co. has been a lot of fun and a lot of work. I'm ironing out the details for for my very last one right now.
The most recent shipment included Colson Whitehead's Colossus of New York, art from Molly Crabapple, a short story from Roxane Gay, (a link to) Patty Griffin's "Florida," and a letter. The subject was places. Muriel Spark, Roland Barthes, Denise Levertov, Bill Hickok, and Breaking Bad made appearances in previous packages, which were about work and grief, but not the combination thereof.
I'm also excited to be contributing to the Rumpus' Letters in the Mail. My dispatch goes out in June. Subscriptions are $5 monthly, if you'd like something fun to keep the bills company in your mailbox.