Pick up new Thomson excerpt at tonight's Granta party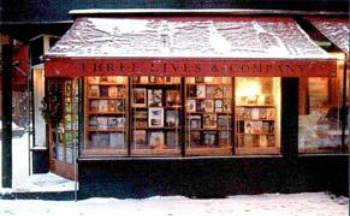 The current issue of Granta includes contributions from Kenzaburo Oe, Mary Gaitskill, Javier Marías, Will Self, Mahmoud Darwish, Lionel Shriver, William T. Vollmann, and more, and I'm looking forward to reading them, but when the package arrived yesterday I (of course) turned immediately to the (excellent) excerpt from Rupert Thomson's forthcoming memoir.
The piece, "Call Me By My Proper Name," ostensibly focuses on Thomson's smart but difficult uncle, Cedric, whom the author meets for the first and only time at a refuge for older homeless men. More subtly it's about one of my favorite topics: madness in families. During the visit, Thomson learns that "in the late Fifties, not long after I was born, my grandmother and two of my uncles were inmates of the same mental home — and then there was my mother, Wendy, with her so-called 'high spirits.'"
A prior excerpt, about Thomson's reunion with his half-brother, was published in The Guardian last year. In 2007 he told me that he expected the book to be about the avoidance of grief. I can't wait to see how it all fits together.
You can pick up a copy of Issue 107 at tonight's launch party at Three Lives & Co. (pictured).