Local library branches, hours, jobs safe for now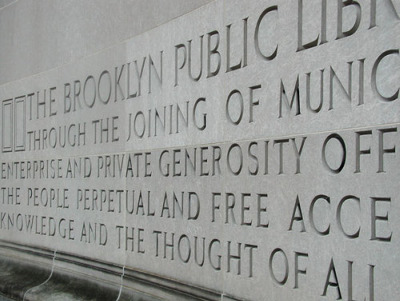 Good news: massive proposed budget cuts for all three area library systems have been taken off the table, at least for the moment. A friend writes:
Expect to see some smiling librarians today. You will notice a gleeful glint in our cateye glasses, and some cardigans may be thrown open in celebration.

Due to a $46.5 million budget restoration, there will not be layoffs in our city libraries. Thank you to everyone who got involved in the fight and helped to keep us working. Because you have been so nice, we will answer any and all questions you pose to us and provide you with free computer access, and lots of books, videos, and training. If you didn't support the libraries, we will still give you all of that, but secretly hope that you choke on it.

It's a great day for New York City libraries. Thank you, our patrons, for making it possible.