The powerful women trivia quiz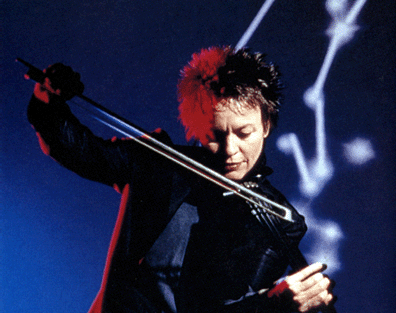 Thanks to all who came out last Friday to the Powerful Women event at Housing Works. We had a full house and a great time, and, once again, bookstore volunteers graciously scored the quiz for me; Fikriyyah George was the winner. The questions are below, in case you're curious.

1. Which writer and president's granddaughter, whom critic Terry Teachout recently called "America's Colette," and who had part of her ear gnawed off by South American wildcat she kept as a pet at the Hotel Chelsea, wrote and published several scandalous (and now largely forgotten) midcentury novels that depicted, among other things, incest, adultery, the gay affairs of closeted men, and women trying to assert themselves through art or infidelity, or both?
A. Djuna (Grant) Barnes
B. Gertrude (Taylor) Stein
C. Gypsy Rose (Buchanan) Lee
D. Theodora (Roosevelt) Keogh

2. Which photographer said, "I work from awkwardness. By that I mean I don't like to arrange things. If I stand in front of something, instead of arranging it, I arrange myself."
A. Annie Lebowitz
B. Diane Arbus
C. Dorothea Lange
D. Eudora Welty

3. Which formidable British woman of letters unexpectedly revealed herself as a fan of an American sitcom when she announced, "I see myself as Rhoda, not Mary Tyler Moore"? — anecdote contributed by Carrie Frye
A. Iris Murdoch
B. A.S. Byatt
C. Margaret Drabble
D. Hilary Mantel

4. Which writer urged Marlon James to risk sentimentality in depicting the troubled relationship that Lilith, the amazingly complex protagonist of his The Book of Night Women, has with one of the overseers of the plantation where she is a house slave?
A. Chris Abani
B. Colum McCann
C. Arthur Phillips
D. Marc Fitten

5. Which Caribbean-born writer, whose mother shipped her off to the U.S. at 17 to be an au pair, escaped her brother's fate of remaining in thrall to their difficult mother, and became a writer? "His life was a passive event…. What distinguished [mine] from [his]," she has said, "is that my mother didn't like me."
A. Jean Rhys
B. Jamaica Kincaid
C. Edwidge Danticat
D. Julia Alvarez


6. Which fashion model, who lived with Man Ray and learned his techniques but tired of his expectation that she would be an obedient "wife, married or not," as he put it, returned to New York in 1932, and became a renowned photographer? — anecdote contributed by Marie Mockett
A. Berenice Abbott
B. Martha Gellhorn
C. Lee Miller
D. Esther Bubley

7. Dismissing talented women as homely and withered is a time-honored tradition. Which nineteeth century novelist did George Lewes describe as "A little, plain, provincial, sickly-looking old maid"? — anecdote contributed by Carrie Frye
A. Charlotte Brontë
B. George Eliot
C. Jane Austen
D. Emily Brontë

8. Which Bloomsbury Group member's famous short story "The Debutante" ends with a hyena saying: "I smell a bit strong, eh? Well I don't eat cake."? — contributed by Carrie Frye
A. Dorothy Parker
B. Virginia Woolf
C. Leonora Carrington
D. Vanessa Bell

9. Who recounted this anecdote in Tin House's "Fantastic Women" issue, and which writer was he talking about? "On the first day, the class was overenrolled. She basically got it down to 14 people by scaring people out of the room. Some guy raised his hand and said, 'Well, what's your work like anyway?' She said, in her mild-mannered way, "My work cuts like a steel blade at the base of a man's penis.'" — contributed by Carrie Frye
A. Rick Moody, about Shirley Jackson
B. Rick Moody, about Angela Carter
C. Jonathan Lethem, about Shirley Jackson
D. Jonathan Lethem, about Angela Carter

10. Which performer wrote the lyrics: "…for every dollar a man makes/ a woman makes 63 cents./ Now, fifty years ago that was 62 cents./ So, with that kind of luck,/ it'll be the year 3,888/ before we make a buck."
A. Patti Smith
B. Ana Mendieta
C. Laurie Anderson
D. Corin Tucker

11. Which of these classics of work literature, often considered the first psychological novel, was written by a noblewoman whose father gave her a male education and lamented that she was born a woman?
A. Daphnis & Chloe
B. The Tale of Genji
C. Kadambari
D. The Pillow Book

12. Which poet and notorious flirt, who "died from smoke and drink and drugs and overexertion" and by "plunging down a staircase and breaking her neck," wrote a poem expressing empathy for the many "unremembered lads" that "turn[ed] to me at midnight with a cry"? — taken from Cristina Nehring's forthcoming A Vindication of Love, in which she argues that "acute feelings attend acute intellects"
A. Sylvia Plath
B. Anne Sexton
C. Denise Levertov
D. Edna St. Vincent Millay

13. Which French writer and feminist — revealed to have worked as a censor under the Nazi regime during a period that saw the withdrawal of works by Colette, Freud, and D.H. Lawrence — was dismissed last year by Edmund White as a "preposterous" and loony camp diva?
A. Simone de Beauvior
B. Marguerite Duras
C. Hélène Cixous
D. Luce Irigaray

14. Which obsessive diarist wrote at thirteen, "I am nothing but dust, made to be walked on… I want to spread myself on lots of paper, turn into lots of sentences, lots of words so that I won't be walked on." — contributed by writer and critic Emma Garman
A. Anne Frank
B. Sylvia Plath
C. Anais Nin
D. Frances Burney

15. Which novelist and critic, in an article for The Nation titled "The Missionary Position" wrote passionately about the "burden of pity" Muslim women bear?
A. Maaza Mengiste
B. Aminata Forna
C. Laila Lalami
D. Ayan Hirsi Ali

Answer key:
1. D. Theodora (Roosevelt) Keogh; 2. B. Diane Arbus; 3. A. Iris Murdoch; 4. B. Colum McCann; 5. B. Jamaica Kincaid; 6. C. Lee Miller; 7. A. Charlotte Brontë 8. C. Leonora Carrington; 9. B. Rick Moody, about Angela Carter; 10. C. Laurie Anderson; 11. B. The Tale of Genji; 12. D. Edna St. Vincent Millay; 13. B. Marguerite Duras; 14. C. Anais Nin; 15. C. Laila Lalami.