ToB: Roberto Bolaño v. Louis de Bernières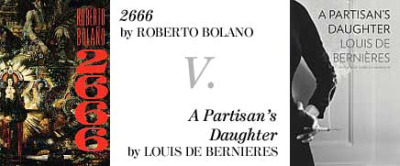 For the fifth year running, I judged a match for The Morning News' Tournament of Books. This time the contenders are Roberto Bolañ's 2666 and Louis de Bernières' A Partisan's Daughter.
If you disagree with the call, you're not alone. Commiserate in the comments.