When home is a weekly-rate motel room, even the Bookmobile won't visit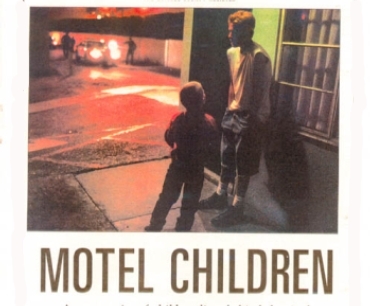 In "Nashville's Other Skyline," a print-only offering from the current issue of Oxford American, Richard Schweid investigates a different kind of homelessness: living in a motel.
Three-quarters of the kids who attend one elementary school in the neighborhood he surveys have been homeless at some point. Almost 90% who start school there in September end up somewhere else by May. The area is "pocked with liquor stores, used-car lots, and check-cashing storefronts. There are no community centers here, no libraries. Not even the Bookmobile will come around."

The one rule a weekly-rate motel is likely to enforce: "ANYONE EVICTED WILL HAVE THEIR THINGS THROWN AWAY."
[F]amilies that stay [at the Trinity Inn] — mostly single mothers and their children — are promptly evicted for missing the weekly rent. On the morning after such occasions, kids usually arrive at Schwab Elementary empty-handed, with nothing but the clothes they've had on since their eviction. Textbooks need to be replaced. Toys and keepsakes disappear.

It happens frequently enough that teachers at Schwab Elementary School, with well over three hundred students from kindergarten through fourth grade, keep sets of kids' clothing in various sizes laundered and tucked away in drawers.
Despite its brevity, this may be the best article I've ever read in Oxford American. It is definitely the most depressing.
For more on homelessness in Nashville, read the Tennessean article on a march and vacant house takeover held earlier this week. The image at the top of this post is from an August 1998 special section of The Orange County Register.