Duncan Murrell's mad seafood gumbo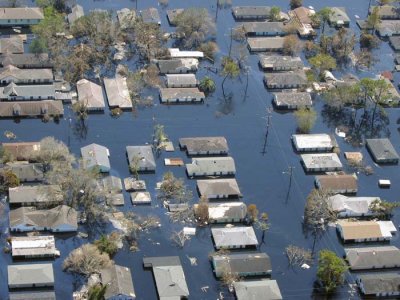 It's been almost three years since Hurricane Katrina, so you don't hear much about New Orleans these days. After all, the whole painful rebuilding (and, unbelievably, collections) saga doesn't make for a sexy news hour, and you wouldn't want anything to get in the way of Anderson Cooper's ability to spend two months asking the same three talking heads whether Reverend Wright's comments will be the death of Barack Obama's presidential campaign.
I've been looking forward to hosting a benefit — organized by Algonquin Books, and featuring ZZ Packer — for KARES, the New Orleans' Writers Fund. The event will double as a launch party for the year's New Stories from the South, which Packer edited, and will be held at Housing Works on August 28. (From what I hear about the eats, you'll want to wear your big pants.)
Completely coincidentally, Duncan Murrell, a journalist and a former Marine who once worked at Algonquin as an acquisitions editor and has written extensively about New Orleans in the aftermath of the storm, recently sent in a recipe for gumbo.
Has anyone ever left The Big Easy without pining for a bowl of spicy seafood black magic intermittently ever after? If so, it wasn't Mark Twain, who observed that "New Orleans food is as delicious as the less criminal forms of sin." Get your chopping knife out, and enjoy.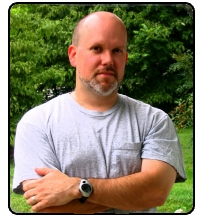 I didn't grow up eating gumbo. I grew up eating seafood boiled, straight out of the shell, or freshly scaled and cleaned. I've always been an impatient eater, and to this day I generally prefer to eat things nearly in their wild state. I did grow up eventually, though, and I did come to understand the appeal of the big pot boiling away for hours, containing whatever you felt like throwing in it or, in some cases, containing everything you had. Gumbo became my dish, and I cook it nearly always for other people.
I learned my recipe from some very close friends in Greenville, Alabama, and I used to cook it whenever we stayed on Dauphin Island at the entrance to Mobile Bay, one over from Petit Bois Island. Although I learned the recipe from my friends, I watched it done by their ex-housekeeper, a woman who was with them for more than fifty years and no longer cooks or cleans, but still goes over to their place every day. The editorial comments are my own, but nearly all of them came from watching and listening to this woman as she cooked. There's love in the gumbo, you know. All that chopping, you know. I can't make this gumbo on Dauphin Island anymore because the place was nearly ruined by Hurricanes Ivan and Katrina. I haven't made gumbo at all in a long time. Maybe this summer.

First you get a big pot, not the ones from Wal-Mart with the thin bottoms, but your mama's pot. The one all the way at the back there, behind all the others. Get the dust off.
Here's what else you need:
2 cans of chopped, peeled tomatoes. If you use your own tomatoes from the garden, you have to peel them. Don't forget. Don't want those little pieces of red skin all curled up looking like something died in there.
1 1/2 pounds of shrimp. Less if they're already peeled, but if they're already peeled you're paying too much for them. Peel your own shrimp. Get the ones with the heads on, too, they're fresher.
1 pound of claw meat. If you're down on the coast you can catch your own blue crabs, but good luck getting a
pound of meat out of them. You'll be at it all day, and that's assuming you caught a half dozen full pots of crab. If you don't know how to handle live crabs, you're better off not trying. (There's a smear of blood on my copy of this recipe which I'm happy to show you, if you need to be convinced.) Better to leave it to the professionals. Claw meat is important if you're using crab because it's darker meat; it doesn't fall apart so easily after hours in the pot.
This is a seafood gumbo, but there are dozens of other kinds. You make it with whatever you've got, which could be sausage — very popular, local sausage on the Gulf Coast is terrific — or chicken, or game. Squirrel is great if you've got one or two. My wife, a public defender, was once driving one of her clients to court when she swerved to avoid a squirrel in the road, and her client shouted from the backseat, "Go on and hit it, I'll put it in a pot." She told me that story a couple times before I caught on that she thought it was funny. It sounded merely practical to me.
There's even a gumbo z'herbes dish, sometimes called green gumbo, which should be nearly entirely vegetarian and very delicate. (Maybe a hambone in there for a bit, but that's it.) By tradition gumbo z'herbes is a Holy Thursday/Good Friday dish, but like red beans and rice (traditionally a Monday meal in New Orleans) it's pretty delicious any day. I especially like gumbo z'herbes in the summer when you want to something lighter, or when my vegetarian friends come over and I don't want them to be left out.

That said, on with the seafood gumbo:
1 1/4 pounds fresh chopped okra. And that means fresh, baby. You will spend a lot of time chopping okra, to get 1 1/4 pounds, so put some music on.
2 big Vidalia onions, chopped. Vidalia, because you want that sweetness.
2 green peppers, chopped. Don't chop these too fine, because after hours of cooking the green peppers will be nearly the only thing in the gumbo that hasn't turned the same lovely brown color. So you want the green peppers to be visible. Little squares of pepper are good.
As much celery as green pepper.
Fatback, fat from 6-8 bacon strips, or some kind of oil. I use the bacon when I'm cooking around the house because I've discovered that fatback isn't really welcome in our household, and cooking oil doesn't have the good smoky pork flavor. I love the pig.
4-5 cans of stock. I split it 50/50 between chicken and beef stock. If I want to lighten it up, I'll replace some of it with some vegetable stock. But gumbo is a powerfully flavored dish, every ingredient has to fight to be noticed, and I'm generally of the opinion that vegetable stock usually can't punch its weight. You would use vegetable stock in gumbo — herbes, of course.
4 tbsp. flour.
2 bay leaves. Try to get these fresh, if you can. Everyone should be growing a little bay tree out back, they're easy to keep alive. The desiccated, grey things they call "bay leaves" in the spice row at the supermarket are decent, but not nearly as flavorful as the fresh ones. Let the fresh ones sit on your windowsill in the sun for a few days, and then crumble them when you throw them into the pot.
15 sprigs of thyme. Not 14, not 16, but 15. It's a magic number, do not question it.
Tony Chachere's Original Creole Seasoning, to taste. Zatarain's is pretty good too, and more readily available, but Chachere's is better. (The best stuff comes in little zip lock bags sold out the back of pickup trucks, like drugs.) It's got salt, spices, cayenne, etc. Up north you'll be more familiar with Old Bay seasoning, but that's such a distinctive spice combination that I'd warn against it if you want to get the taste of the Gulf Coast, and not the taste of the Chesapeake.

[If you can't find any of those, here's what you mix up in a large bowl and then put in an extra shaker. This came straight from a Cajun:

1 26 ounce box of salt

3 tbsp black pepper

2 tbsp garlic powder

1 tsp onion powder

1 tsp nutmeg

2 tbsp dried parsley

4 tbsp Cayenne pepper

2 tbsp chili powder)
Liquid Crab boil, a few drops
Salt and pepper
Butter
1. Fry up the bacon in a heavy iron skillet until there's no more fat on it. Fry it at medium-high so you don't burn anything. Save the bacon for sandwiches, snacks. Leave the drippings in the pan, and if you've got the time, sift out some of the bacon bits and charred things left behind. Turn it down to low-medium, just keeping the drippings hot.
2. Make the roux! Add flour to the bacon drippings a little at a time, stirring constantly with a wood spoon over low-medium heat. You don't want any clumps, and you don't want to burn it, so keep stirring and don't stop for 10-15 minutes until the roux is smooth and about the color of a slightly used copper penny. Keep some oil (or fatback!) nearby in case the roux starts to get too thick and clumpy, like a paste. It should be just short of being a paste. It should be a thick, saucy looking thing.
3. Meanwhile, in that large, heavy pot, melt a chunk of butter and add the onions, peppers, and celery. Sautee them until they're wilted, not fried.
4. When the vegetables get to that nice, wilted and tender point, take the iron skillet with the roux off the fire and pour it over the vegetables in the big pot, slowly, stirring the whole time so that the peppers, onions and celery get nicely coated.
(If you're really good with roux, you can sautee the onions and peppers in it, saving yourself a step. But be careful and do not let it burn. Then the flavor gets ashy and dark and overpowering.)
5. Once you've got the roux together with the onions and peppers in the big pot, add the stock, the okra, and the tomatoes.
6. Bring the whole mess to a boil, and then turn it down to a simmer.
7. Add the thyme, the bay leaves, and the other spices to taste. You could also add a little wine and oregano if you've got it.
8. Simmer for 30 minutes, check the spices, amend as needed.
9. After an hour of simmering, the gumbo should be reduced by half.
10. After that hour, add the crab meat and let it cook for 10-15 minutes before adding the shrimp, which should be allowed to cook another 10-15 minutes.
11. You're done! Serve it with white, long-grained rice. Not over the rice, just with a dollop of rice on top to be mixed in with the gumbo. If the gumbo seems too thin for your taste when you're about to serve it, add some file´ (powdered sassafras leaf) to each bowl before serving it. Some people say you must have file´ in your gumbo, but I say bull. File´ is a thickener, but if you've used an adequate amount of okra (which will fall apart and disappear, leaving only its seeds as tell-tale evidence of its sacrifice), it should be thick enough. The hardcore file´ aficionados claim that it adds a kind of citrus flavor to the gumbo, something like lemon, but I can't taste it. You try it, see what you think.
12. The first thing you may notice about this recipe is that I haven't suggested using crawfish. Crawfish is probably the most common thing you'll see in a gumbo on the Gulf Coast, usually coupled with andouille or some other Creole or Cajun sausage. There are no real rules, but generally you wouldn't find shrimp and crawfish in the same pot. Crawfish is great in gumbo because, like shrimp, it doesn't fall apart after two hours on the stove. The problem is that unless you live near a crawfish fishery, the crawfish you'll find in your grocery store likely comes flash-frozen and pre-cooked from Vietnam and isn't even the same species. Either send down to Louisiana for crawfish (or Mississippi, Alabama, Georgia, South Carolina, and North Carolina, which all have crawfish fisheries), or find something else to put in your pot. Like squirrel. The same goes for crab and shrimp, by the way — a lot of it's imported, but you can usually find it fresher and more local if you do a little looking.
Anyway, since people who live around crawfish already know how to make gumbo, and don't need to be told what to put in it, I've modified this recipe for those who don't live close to crawfish and need a little more guidance.
13. Gumbo ages well and it also freezes well. (Never freeze oysters, though!) Make it ahead and keep it in the refrigerator for a couple days before heating it and serving. Gumbo is best when it's had some rest.