Weekend greetings from someone else's buzz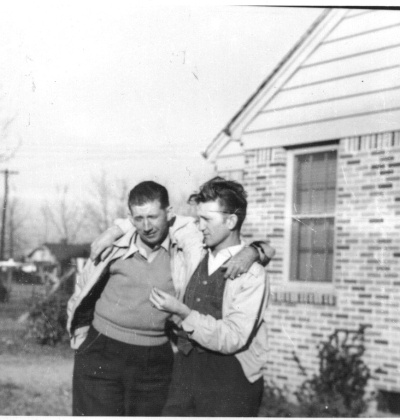 Recently I posted a 1914 Dallas Morning News article about a dead woman found on a Galveston beach whom an old family friend misidentified as my great-grandmother, Alma Johnston. I planned to follow up with a couple photos I unearthed of Alma standing in and in front of the waves in Galveston, but those shots have gone missing.
Instead here's a picture of my Newton grandpa (above, right) living it up with a buddy in someone's backyard. Hope your weekend was equally good.