NYPL flagship branch to incorporate circulation?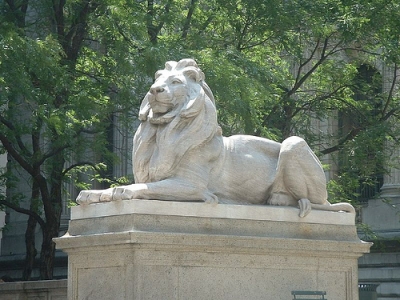 The New York Public Library is gearing up for some big changes. A confidential source reports that plans are afoot to install a circulating central library in the flagship Fifth Avenue branch, which currently is just a research library and exhibitions site.
According to the source, new space beneath Bryant Park, and improvements in digital technology, will enable the NYPL to free up the stacks below the Rose Main Reading Room on the west side of the building and to make the space open to the public for the first time.
Plans have not yet been approved, but the design reportedly will be both mindful of the building's past and forward-looking. I'd love to see what BLDG BLOG would suggest.

Late last month, following the sale of the Donnell building, Library Journal called for greater transparency in decision-making at the NYPL and expressed concern that the library might intend to sell its Mid-Manhattan building.
Whether more sales are in the works, I don't know, but if this comes off, I'll be first in line.