Auslander & the plight of the incurably religious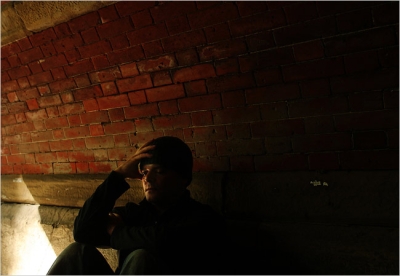 The first chapter of Shalom Auslander's Foreskin's Lament ran in the weekend's New York Times Book Review alongside an admiring piece by Charles McGrath.
If you're interested — as I am — in the lifelong neuroses a severe religious upbringing can bestow, be sure to read the book, which is considerably funnier than (but just as dark as) Beatrice de Gea's photo of the author (above) would suggest.
I interviewed Shalom about the memoir at this year's Book Expo.