Are book reviewers out of print?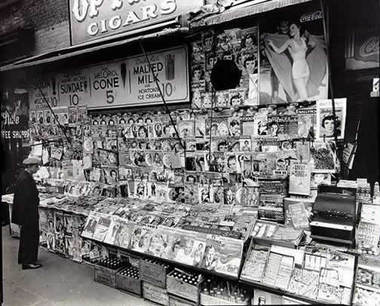 Motoko Rich very kindly mentions this site — and a number of other blogs, including TEV, Bookslut, and Syntax of Things — in her New York Times article on the unfortunate disappearance of newspaper book reviews like the Atlanta Journal Constitution's.
Maud Newton, who has been writing a literary blog since 2002, said she has the freedom to follow obsessions like, say, Mark Twain in a way that a newspaper book review could not, unless there was a current book on the subject. But she would never consider what she does a replacement for more traditional book reviews.

"I find it kind of naïve and misguided to be a triumphalist blogger," Ms. Newton said. "But I also find it kind of silly when people in the print media bash blogs as a general category, because I think that people are doing very, very different things."
For some perspective on these remarks, I refer you to the closest thing to a mission statement this site has ever had: A dictatorship, not a democracy (posted in December, 2003).
Also, I participated last year in "Critical Edge," a blog-versus-print discussion at Arts Journal. There Rolling Stone's Anthony DeCurtis leapt in with the sneering enjoinder to blog on, little honeybees, blog on — we have, thanks! — and cast writers' willingness "to work for nothing or next to it" as a quasi-unethical act.
My response: Thoughts from a "little honeybee." And before that: Venue, or voice?

Image credit: Berenice Abbott's News Stand, 32nd Street and 3rd Avenue, Manhattan, November 1935 was taken from the NYPL's Changing New York collection.