Persephone Books: rescuing forgotten novels by women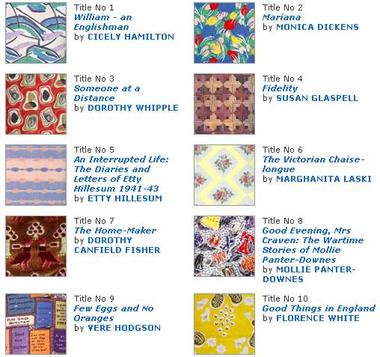 The publishing arm of Persephone Books, a bookshop on Lamb's Conduit Street in London, revives novels, mostly by women, that have fallen out of print and dropped out of public consciousness. The books are bound in gray covers, with endpaper fabric in patterns dating to the year of first publication.
For Peter Fawkes, this project highlights the trouble copyright extension poses for more obscure authors.
Persephone reprints out-of-copyright books that an extension of the length of copyright would forbid. While an extension would well support content creators who are still in demand, these creators remain a tiny minority of the number of creators over the last century. If the extension was made, Persephone and other curators would be unable to save lesser known but important authors and their works from oblivion.
(Thanks, Lauren.)