Celebrate your high school loser self
If you're free next Thursday, April 26, come on out to a party for When I Was a Loser, that anthology of high school essays I keep mentioning, at Lolita.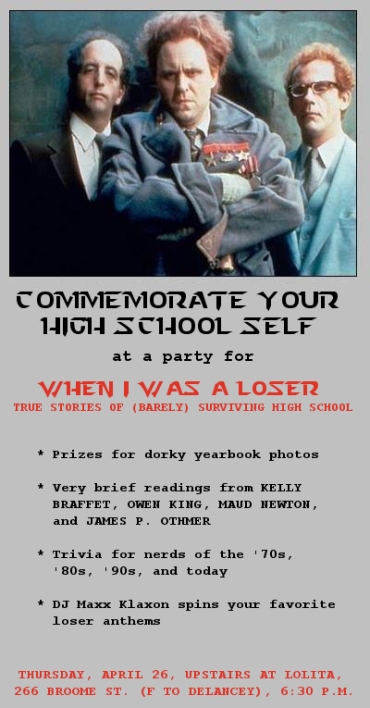 Bring your yearbook (or marching band) photos. Answer nerd trivia. Win prizes.
Contributors Kelly Braffet, Owen King, James P. Othmer, and I will read very brief selections from our essays. Maxx Klaxon will spin your favorite loser anthems.
Take a look at the flyer for more details.