The Johnston family, circa 1900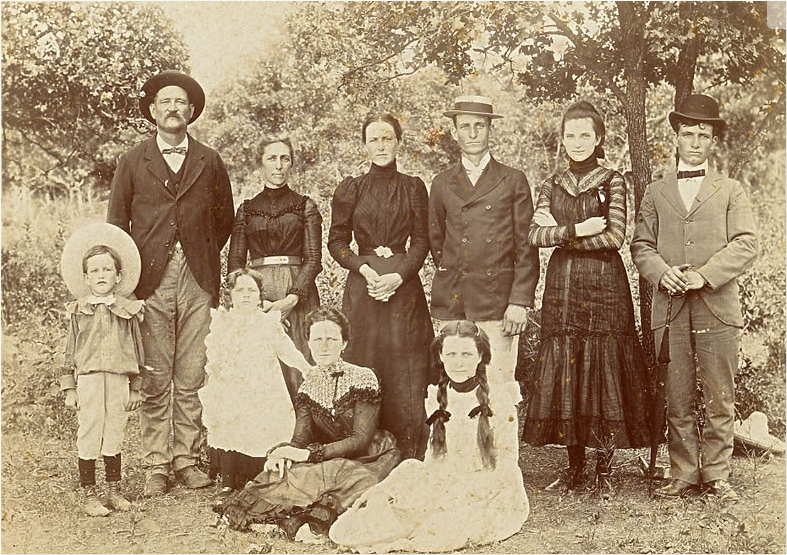 This family photo dates to sometime around 1900 and was probably taken in Texas.
At the far right, back row, is my maternal great-grandfather, self-described communist Zone Harrison Johnston. (Yep, Zone. Which starts to sound a lot more appealing once you learn that he had a sister named Sarah Clamansy.)
On the other end is Zone's dad, Allen Alexander Johnston, born March 16, 1854, in Kentucky. (Although the height genes have not survived, the big, round face genes are still with us.) Allen's wife, Rebecca Ann Smith, next to him, hails from Henderson, Tennessee.
The rest are Zone's siblings, and the girl standing to Zone's left with her arms crossed is Maud. My dad's father had a Maud for a sister, too: Maude Corona Newton, who reportedly got rid of her husband by "throwing pepper in his eyes until he stopped coming around."