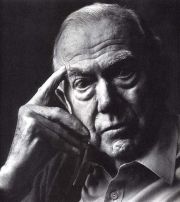 You remember Thomas Paine's great apothegm, 'we must take care to guard even our enemies against injustice,' and it is there — in the establishment of justice — that the writer has greater opportunities and therefore greater obligations than, say, the chemist or the estate agent. For one thing he is, if he has attained a measure of success, more his own master than others are: he is his own employer: he can afford to offend; for one of the major objects of his craft (I speak, of course, of the novelist) is the awakening of sympathy. Now the State is invariably ready to confuse, like a schoolmaster, justice with retribution, and isn't it possibly the storyteller's task to act as the devil's advocate, to elicit sympathy and a measure of understanding for those who lie outside the boundaries of State sympathy? But remember that it is not necessarily the poor or the physically defenseless who lie there. The publicans and sinners belong to all classes and all economic levels. It has always been in the interests of the State to restrict sympathy, to encourage cat-calls — Galilean, Papist, Crophead, Fascist, Bolshevik. In the days of the totalitarian monarchy, when a sovereign slept uneasily with the memories of Wyatt, Norfolk, Essex, in his dreams, it was an act of justice to trace the true source of action in Macbeth, the murderer of his king, and Shakespeare's play has for all times altered our conception of the usurper….

I hope I have made it clear that I am not advocating an conscious advocacy of the dispossessed, in fact I am not advocating propoganda at all…. If we can awaken sympathetic comprehension in our readers, not only for our most evil characters (that is easy: there is a cord there fastened to all hearts that we can twitch at will), but of our smug, complacent, successful characters, we have surely succeeded in making the work of the State a degree more difficult — and that is a genuine duty we owe society, to be a piece of grit in the State machinery. However acceptable the Soviet State may at the moment find the great classic writers, Dostoevski, Tolstoy, Chehov, Turgenev, Gogol, they have surely made the regimentation of the Russian spirit
The TLS reviewed the book in early 2007. I'll be giving away a copy on the pub date, so if you're a Greene fan, check back then.