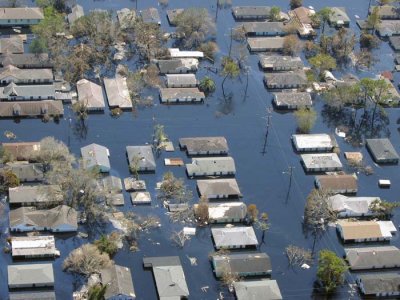 It's been almost three years since Hurricane Katrina, so you don't hear much about New Orleans these days. After all, the whole painful rebuilding (and, unbelievably, collections) saga doesn't make for a sexy news hour, and you wouldn't want anything to get in the way of Anderson Cooper's ability to spend two months asking the same three talking heads whether Reverend Wright's comments will be the death of Barack Obama's presidential campaign.
I've been looking forward to hosting a benefit — organized by Algonquin Books, and featuring ZZ Packer — for KARES, the New Orleans' Writers Fund. The event will double as a launch party for the year's New Stories from the South, which Packer edited, and will be held at Housing Works on August 28. (From what I hear about the eats, you'll want to wear your big pants.)
Completely coincidentally, Duncan Murrell, a journalist and a former Marine who once worked at Algonquin as an acquisitions editor and has written extensively about New Orleans in the aftermath of the storm, recently sent in a recipe for gumbo.
Has anyone ever left The Big Easy without pining for a bowl of spicy seafood black magic intermittently ever after? If so, it wasn't Mark Twain, who observed that "New Orleans food is as delicious as the less criminal forms of sin." Get your chopping knife out, and enjoy.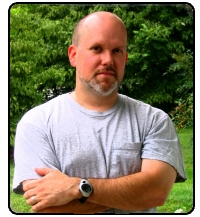 Tony Chachere's Original Creole Seasoning, to taste. Zatarain's is pretty good too, and more readily available, but Chachere's is better. (The best stuff comes in little zip lock bags sold out the back of pickup trucks, like drugs.) It's got salt, spices, cayenne, etc. Up north you'll be more familiar with Old Bay seasoning, but that's such a distinctive spice combination that I'd warn against it if you want to get the taste of the Gulf Coast, and not the taste of the Chesapeake.

[If you can't find any of those, here's what you mix up in a large bowl and then put in an extra shaker. This came straight from a Cajun:

1 26 ounce box of salt

3 tbsp black pepper

2 tbsp garlic powder

1 tsp onion powder

1 tsp nutmeg

2 tbsp dried parsley

4 tbsp Cayenne pepper

2 tbsp chili powder)
Liquid Crab boil, a few drops
Salt and pepper
Butter
1. Fry up the bacon in a heavy iron skillet until there's no more fat on it. Fry it at medium-high so you don't burn anything. Save the bacon for sandwiches, snacks. Leave the drippings in the pan, and if you've got the time, sift out some of the bacon bits and charred things left behind. Turn it down to low-medium, just keeping the drippings hot.
2. Make the roux! Add flour to the bacon drippings a little at a time, stirring constantly with a wood spoon over low-medium heat. You don't want any clumps, and you don't want to burn it, so keep stirring and don't stop for 10-15 minutes until the roux is smooth and about the color of a slightly used copper penny. Keep some oil (or fatback!) nearby in case the roux starts to get too thick and clumpy, like a paste. It should be just short of being a paste. It should be a thick, saucy looking thing.
3. Meanwhile, in that large, heavy pot, melt a chunk of butter and add the onions, peppers, and celery. Sautee them until they're wilted, not fried.
4. When the vegetables get to that nice, wilted and tender point, take the iron skillet with the roux off the fire and pour it over the vegetables in the big pot, slowly, stirring the whole time so that the peppers, onions and celery get nicely coated.
(If you're really good with roux, you can sautee the onions and peppers in it, saving yourself a step. But be careful and do not let it burn. Then the flavor gets ashy and dark and overpowering.)
5. Once you've got the roux together with the onions and peppers in the big pot, add the stock, the okra, and the tomatoes.
6. Bring the whole mess to a boil, and then turn it down to a simmer.
7. Add the thyme, the bay leaves, and the other spices to taste. You could also add a little wine and oregano if you've got it.
8. Simmer for 30 minutes, check the spices, amend as needed.
9. After an hour of simmering, the gumbo should be reduced by half.
10. After that hour, add the crab meat and let it cook for 10-15 minutes before adding the shrimp, which should be allowed to cook another 10-15 minutes.
11. You're done! Serve it with white, long-grained rice. Not over the rice, just with a dollop of rice on top to be mixed in with the gumbo. If the gumbo seems too thin for your taste when you're about to serve it, add some file´ (powdered sassafras leaf) to each bowl before serving it. Some people say you must have file´ in your gumbo, but I say bull. File´ is a thickener, but if you've used an adequate amount of okra (which will fall apart and disappear, leaving only its seeds as tell-tale evidence of its sacrifice), it should be thick enough. The hardcore file´ aficionados claim that it adds a kind of citrus flavor to the gumbo, something like lemon, but I can't taste it. You try it, see what you think.
12. The first thing you may notice about this recipe is that I haven't suggested using crawfish. Crawfish is probably the most common thing you'll see in a gumbo on the Gulf Coast, usually coupled with andouille or some other Creole or Cajun sausage. There are no real rules, but generally you wouldn't find shrimp and crawfish in the same pot. Crawfish is great in gumbo because, like shrimp, it doesn't fall apart after two hours on the stove. The problem is that unless you live near a crawfish fishery, the crawfish you'll find in your grocery store likely comes flash-frozen and pre-cooked from Vietnam and isn't even the same species. Either send down to Louisiana for crawfish (or Mississippi, Alabama, Georgia, South Carolina, and North Carolina, which all have crawfish fisheries), or find something else to put in your pot. Like squirrel. The same goes for crab and shrimp, by the way — a lot of it's imported, but you can usually find it fresher and more local if you do a little looking.
Anyway, since people who live around crawfish already know how to make gumbo, and don't need to be told what to put in it, I've modified this recipe for those who don't live close to crawfish and need a little more guidance.
13. Gumbo ages well and it also freezes well. (Never freeze oysters, though!) Make it ahead and keep it in the refrigerator for a couple days before heating it and serving. Gumbo is best when it's had some rest.