The mystery of the Newtons, including my father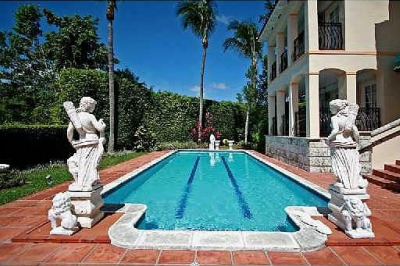 I'm not sure what it means when I fixate on genealogical research, as I have been recently, but I have learned to recognize flare-ups of ancestry.com obsession as a warning sign.
Normal people are not awake after midnight, scouring the 1800 U.S. Census for clues about one Jesse Newton, born in North Carolina, who later bought land in Drew County, Arkansas, and was "granted a license to retail spirituous and vinous liquors." Especially if they're not even sure that Jesse Newton is their ancestor.
Worse, although I thought I was done feeling anything in particular about my dad, I've been Googling him. As my sister points out, combing the Internet for information about your estranged father from your day job desk at 7:30 p.m. is a sure sign that you are not over it.
Apparently he bought a house for $2.6 million the day after my birthday. Probably the timing was a coincidence. Like the having a wife with my name, and the now-dead-girlfriend with my sister's.
I was surprised at how much seeing his McMansion, complete with poolside statuary (pictured above), hurt. Although I've never been a beneficiary of his fortune, I knew he'd been amassing one. Accumulating wealth was his greatest priority throughout my childhood, back when he used to spray the toaster with Raid before making my breakfast, when he relied on my grandmother to cover my doctor bills, when he promised to pay for all of my law school education if I attended the cheaper, less well-regarded state school, instead of the private one, and then reneged after I did it. Etc.
Do you think he'll give his new kids different names, or just stick with the ones he knows?
I'll try to refocus soon. Meanwhile, here's a post I wrote years ago about my dad and the house where we used to live: Unpleasant (and disjointed) recollections of my father.